This course was held in 2020.
Dates: 24th August – 4th September 2020
Lecturer: Caroline Dalmus
Course responsibility: Bernard Bekavac and Armando Schär, FHGR
Course type: Compulsory Optional Subject (Summer School)
Related degree levels and programs: BA/MA

BA/MA in Information Science
BA/MA in Digital Business Management

Workload: 120 hours
Credits: 4 ECTS
Course abbreviation: DRDA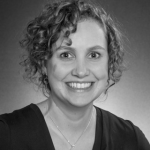 Caroline is research assistant at the University of Applied Sciences of the Grisons. She studied communication and media research and received her PhD in the field of political communication at the University of Fribourg, Switzerland. Here, she also worked for five years as teaching and research assistant. As course instructor she was involved in teaching research methods and digital journalism as well as research seminars on varying topics
Research is influenced by new technologies just like most aspects of our everyday life are. Technological innovations not only alter and extend what we can analyze but also how we can analyze it. In this two-week course students will have the great opportunity to learn about research in the digital age, old and new phenomena that can be investigated and digital as well as digitized research methods that may be used for this purpose. Further, the students will undertake a small research project and thereby easily learn how to properly collect, process and analyze data. The goal of this workshop is to broaden the students' knowledge of research methods, raise their awareness for the chances and challenges new technologies pose to research and improve their methodological and statistical skills in a comprehensible and hands-on manner.
Course goal / Guiding idea
Upon successful completion of the course students will be able to:
Knowledge
The course broaden the students' knowledge on digitized and digital research methods and raises their awareness for the chances and challenges new technologies pose to research.
Skills
The course further raises the students' ability to select and use research methods properly and improve their statistical skills using statistical software in a hands-on manner.
Competencies
The course qualifies students to conduct own research and makes them familiar with all phases of the research process – from formulating a research question, to choosing a proper research method, to data collection and analysis.
How technological innovations alter and extend the phenomena researchers can analyze and how they can analyze them.
What differentiates digitized from digital research methods
Which research methods are appropriate for which research questions
Realization of a small research project with the focus on data collection and data analysis
Broad understanding of the research process as well as digital and digitized research methods
Independent realization of a research project
Reflective handling and use of learned methods and statistical software
Contact lessons (70h):
Theory teaching (everybody)
Development of a small research project (groups)
Presentation of the research project to the whole group
Data collection (groups)
Data analysis (everybody)
Free self-study (20-50h)
Teaching & Learning methods
Interactive contact event, literature study and reflection; content research; project work, presentation
70% Research report, with a focus on data analysis and reporting of results
30% Presentation
Course schedule and location
Old campus
Room 2.3
Course schedule to be updated.