This course was held in 2020!
Dates: 24th August – 4th September 2020
Lecturer: Manuel Hartmann
Course responsibility: Armando Schär, FHGR
Course type: Compulsory Optional Subject (Summer School)
Related degree levels and programs: BA/MA

BA/MA in Information Science
BA/MA in Digital Business Management

Workload: 120 hours
Credits: 4 ECTS
Course abbreviation: PM-DBM
Access course materials: Moodle link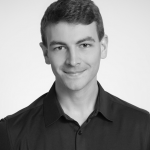 Manuel founded https://hartmannventures.com/ to help B2B Tech Startups with entrepreneurial sales support. Before, he built the sales organisation for a Swiss B2B Machine Learning startup and co-led Salesforce.com projects. In addition, he teaches a Design Thinking and a Sales for Digital business course at FH Graubünden. He holds a M.A. HSG in Business Innovation.
Büşra is a product lead with a primary focus on user happiness, which in turn, elevates the business. She studied Industrial Engineering and Management at the Technical University of Berlin, and has felt right at home co-existing in the worlds of technology and business ever since. She has been focused on the product side of companies and branches of all different sizes and disciplines like Doodle, Home24, siroop, Deutsche Telekom Technischer Service and more…granting her with a variety of experiences and insights throughout her career and leadership.
Product Manager is besides modern software engineering and sales one of the most sought after positions by digital businesses such as Swisscom, Google, Avrios and Leonteq.
This summer school elective will help you to acquire sound knowledge to manage products for digital business models in the areas of productization, promotion & roll-out as well as feedback & education to land a job at the intersection of business, technology and design.
Course goal / Guiding idea
Upon successful completion of the course students will be able to:
Knowledge
Acquiring sound knowledge to manage products for digital business models in the areas of productization, promotion & roll-out as well as feedback & education
Skills
Analysis of digital products on how to gain market insights, analyze business cases, drive product & portfolio strategy, deliver on product development and support sales
Competencies
Application of knowledge and skills in independently conceived digital business products and concepts, their planning as well as concrete implementation and lessons learnt from the developed materials. Independent further development of the own competence by means of suitable training methods.
Why product management is crucial for digital business management
Evaluation & application of common product management methods & techniques
Crafting of a product strategy
Practical development of a product roadmap for real use cases
Independent development and implementation of digital business product strategies and concepts
Reflective handling and use of learned methods & tools
Customer-oriented understanding of product management
Contact lessons (60h):
Theory teaching (everybody)
Development of product strategy & roadmap (groups)
Presentation of product strategy & roadmap (groups)
Accompanied self-study (40h):
Development of a product strategy 20h
Development of a product roadmap 20h
Total 40h
Free self-study (20h)
Teaching & Learning methods
Interactive contact event, literature study and reflection; content research; project work, presentation
70% Documentation of product strategy & roadmap (group work)
30% Presentation (group work)
Course schedule and location
Course schedule to be updated.