This course will be held in 2022.
Dates: 29th August – 9th September 2022
Lecturer: Manuel Hartmann
Course responsibility: Armando Schär
Course type: Compulsory Optional Subject (Summer School)
Related degree levels and programs: BA/MA

BA/MA in Information Science
BA/MA in Digital Business Management

Workload: 120 hours
Credits: 4 ECTS
Course abbreviation: SSS-DBM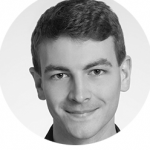 Manuel founded https://thesalesplaybook.io to help B2B Tech Startups with entrepreneurial sales support. Before, he built the sales organisation for a Swiss B2B Machine Learning startup and co-led Salesforce.com projects. In addition, he teaches a Design Thinking and a Sales for Digital business course at FH Graubünden. He holds a M.A. HSG in Business Innovation.
Sales people are some of the most sought after positions by digital businesses. This summer school elective will help you to acquire sound knowledge to start & build your career in sales for digital business models in the areas of market validation, lead generation, customer acquisition and deal closing as well as feedback & education to land a job at the intersection of business, technology and human relationships.
Course goal / Guiding idea
Upon successful completion of the course students will be able to:
Knowledge
Acquiring sound knowledge to manage products for digital business models in the areas of market validation, lead generation, customer acquisition and deal closing.
Skills
Analysis of digital sales approaches on how to gain market share, analyze sales models, drive customer acquisition and deliver on sales strategies
Competencies
Application of knowledge and skills in independently conceived digital business products and concepts, their planning as well as concrete implementation and lessons learnt from the developed materials. Independent further development of the own competence by means of suitable training methods.
Why sales is crucial for any digital business
Application of common sales methods & techniques
Crafting of a sales playbook
Practical development of a sales action plan for real use cases
Independent development and implementation of digital sales strategies and action plans
Reflective handling and use of learned methods & tools
Customer-oriented understanding of sales
Contact lessons (60h):
Theory teaching (everybody)
Development of sales strategy & action plan (groups)
Presentation of sales strategy & initiative outcomes (groups)
Accompanied self-study (40h):
Development of a sales strategy 20h
Development & partial implementation of a sales action plan 20h
Total 40h
Free self-study (20h)
Teaching & Learning methods
Interactive contact event
Literature study and reflection
Content research
Project work
Presentation
70% Documentation of sales strategy & implementation
(group work)
30% Presentation (group work)
These are recommendations, not mandatory:
Get the right mindset:
Speed of Trust (Stephen M.R. Covey), Ego is the Enemy (Ryan Holiday), Invent and Wander (Jeff Bezos)
Tell a great story:
Tell to Win (Peter Guber), The Brain Audit (Sean D'Souza), Behind The Cloud (Marc Benioff)
Validate new markets:
The Mom Test (Rob Fitzpatrick), Sell Like Crazy (Sabri Suby), Traction (Gabriel Weinberg)
Generate outbound leads:
Hacking Sales (Max Altschuler), Predictable Prospecting (Marylou Tyler), Tech Powered Sales (Justin Michael)
Set up sales process:
The Qualified Sales Leader (John McMahon), Triangle Selling (Cory Bray), Let's Get Real Or Let's Not Play (Mahan Khalsa)
Negotiate Better:
Pitch Anything + Flip The Script (Oren Klaff), Never Split The Difference (Chriss Voss), Start With No (Jim Camp)
Hire a great sales team:
Hire Right, Higher Profits (Lee B. Salz), Hiring for Attitude (Mark A. Murphy), Topgrading (Bradford D. Smart)
Course schedule and location
Old campus
Room 2.3
Course schedule to be updated.