Exploring the usefulness of interactive visualizations or visual analytics systems is a challenging task, however, using eye tracking to track the users' eye movements can be of great help to identify certain design flaws in the visual stimuli. On the challenging side, such eye tracking experiments generate another kind of data with a spatio-temporal nature worth analyzing. Hence, visual analytics can be a great support to find insights in such eye movement datasets with the goal to finally help to improve the shown stimuli. The problematic issue with this interdisciplinary field is the fact that we need profound knowledge about many related scientific disciplines to really solve the occurring problems – knowledge about visualization, human-computer interaction, visual analytics, eye tracking, user evaluation, data science, usability, and many many more.
Course 02: Sales Summer School
Sales people are some of the most sought after positions by digital businesses. This summer school elective will help you to acquire sound knowledge to start & build your career in sales for digital business models in the areas of market validation, lead generation, customer acquisition and deal closing as well as feedback & education to land a job at the intersection of business, technology and human relationships.
Course 03: Digital Storytelling
Storytelling has a long history and the basic forms of successful stories are timeless. Storytelling is a narrative method that conveys information and knowledge in a lively form and in a more memorable way to make complex issues understandable. In the digital age, digital storytelling combines classic storytelling methods with digital elements when telling stories in digital marketing, corporate communications or knowledge management. In this course, the possibilities and fields of application of storytelling are discussed using many practical examples. A broad understanding of methods of digital storytelling, forms of presentation and elements of success will enable students to develop their own successful multimedia stories.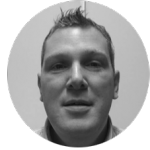 Michael Burch studied computer science and mathematics at the Saarland University in Saarbrücken, Germany. He received his PhD in 2010 from the University of Trier in the fields of software engineering and information visualization. After having been a PostDoc at the Visualization Research Center (VISUS) in Stuttgart, he moved to the Eindhoven University of Technology in the Netherlands as an assistant professor in visual analytics and eye tracking. From October 2021 he works at the Institute for Data Analytics, Visualization, and Simulation (DAViS) in Chur, Switzerland.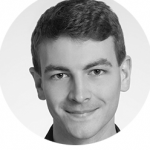 Manuel founded https://thesalesplaybook.io to help B2B Tech Startups with entrepreneurial sales support. Before, he built the sales organisation for a Swiss B2B Machine Learning startup and co-led Salesforce.com projects. In addition, he teaches a Design Thinking and a Sales for Digital business course at FH Graubünden. He holds a M.A. HSG in Business Innovation.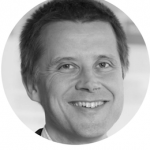 Coming soon