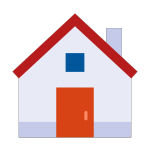 Participants are responsible for their own travel and accommodation arrangements and payment.
The price for accommodation during a two week stay in Zadar varies between 250 EUR (hostels with multiple bedrooms) and 550 EUR per person (St. Mary's Guesthouse). Most hostels or private accommodation units are modern & urban designed, located in the heart of the Zadar Old Town.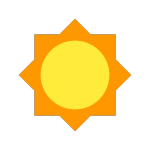 Please be aware that it can be especially difficult to find accommodation in Zadar during August and September and that the seasonality impacts rent prices that tend to be significantly higher in the summer season. 
We therefore recommend that you book your accommodation by February 1, 2020 at the latest!
Ac­com­mod­a­tion period 2020: Sat 22 Aug – Sat 5 Sep 2020
Our recommendation: St. Mary's Guesthouses 1
The Guesthouse, operated by Benedictine nuns of St. Mary's, is situated in the Old Town (Ulica braće Vranjana 13). The Guesthouse has three floors with eight appartments and a total of 23 single- or double bed rooms (single occupancy is default / twin occunapncy per request). Eleven rooms have its own private bathroom and twelve rooms have shared bathroom (please see the detailed accommodation plan).
Bedding and towel included. Free Wi-Fi and ironing facilities. Every floor has a shared and fully equipped kitchenette.
Prices per day
Studio room (single use) = 260 HRK
Studio room (twin use) – 520 HRK
Please find more information on their website
We do not accept nor guarantee any room preferences.
Room reservation requests will be processed on a first-come, first-served basis. First reservations recieved will be assigned to 11 rooms with private bathrooms. Next 12 reservations will be randomly assigned to the rest of 12 rooms with shared bathrooms.
St. Mary's Guesthouse detailed accommodation plan
APPARTMENT BETANIA (1 FLOOR)
– 4 rooms with 2 shared bathrooms, kitchen with dining room and living room
Room 1 – 1 single bed (single-use)

Room 2 – 1 single bed (single or twin-use)

Room 3 – 1 double bed (single-use or twin-use)

Room 4 – 1 single bad (single-use)
APPARTMENT MAGDALENA (1 floor)
– 4 rooms with its own bathrooms, kitchen with dining room
Room 1 – 2 single beds (single or twin-use)

Room 2 – 1 single bed (single-use)

Room 3 – 2 single beds (single or twin-use)

Room 4 – 1 single bed (single-use)
APPARTMENT EMAUS (2 floor)
– 5 rooms, 3 shared bathrooms + bathroom in the room 5, kitchen with dining room
Room 1 – 1 single bed (single-use)

Room 2 – 2 single beds (single or twin-use)

Room 3 – 1 double bed (single-use or twin-use)

Room 4 – 2 single beds (single or twin-use)

Room 5 – 1 single bed (single-use)
APPARTMENT SKOLASTIKA (2 floor)
– 4 rooms with its own bathrooms, kitchen with dining room
Room 1 – 2 single beds (single or twin-use)

Room 2 – 1 single bed (single-use)

Room 3 – 2 single beds (single or twin-use)

Room 4 – 1 single bed (single-use)
Third floor (Tabor A & B)
APPARTMENT TABOR A (3 floor)
– 2 rooms, 1 bathroom, kitchen
Room 1 – 1 single bed (single-use)

Room 2 – 1 single bed (single-use)
APPARTMENT TABOR B (3 floor)
– 1 room, 1 bathroom, kitchen with dining room
Room 1 – 2 single beds (single or twin-use)
Third floor (Tabor C & St. Benedict)
APPARTMENT TABOR C (3 floor)
– 1 room, 1 bathroom, kitchen with dining room
Room 1 – single bed (single-use)
APPARTMENT SV. BENEDIKT (3 floor)
– 2 rooms with its own bathroms, living room, kitchen with dining room
Room 1 – 2 single beds (single or twin-use)

Room 2 – 1 double bed (single-use or twin-use)
Other suggested accommodation